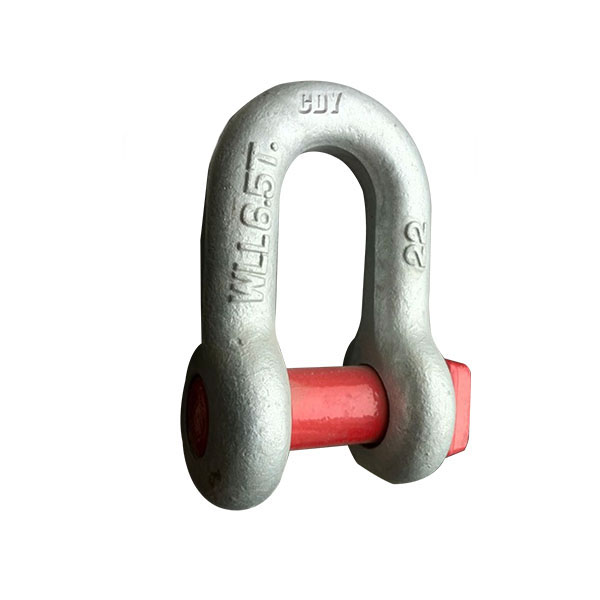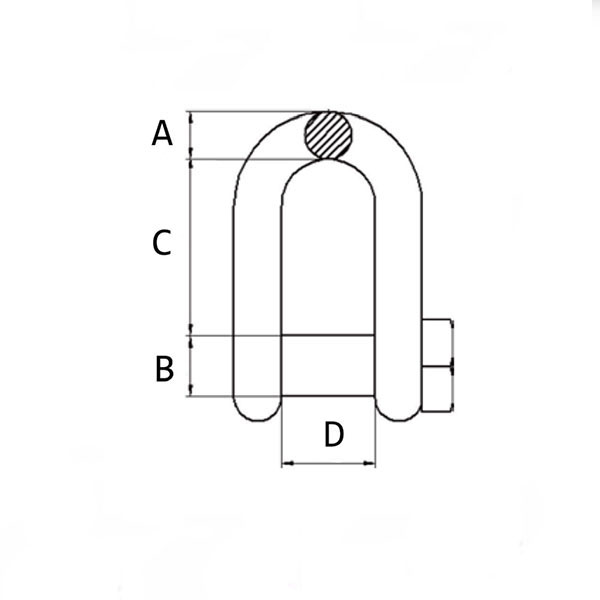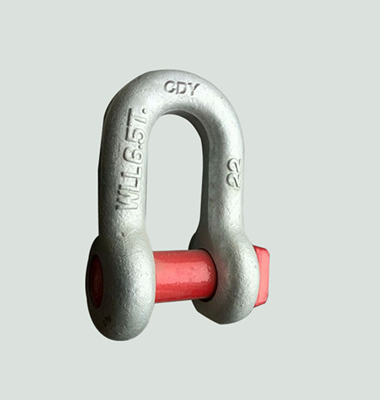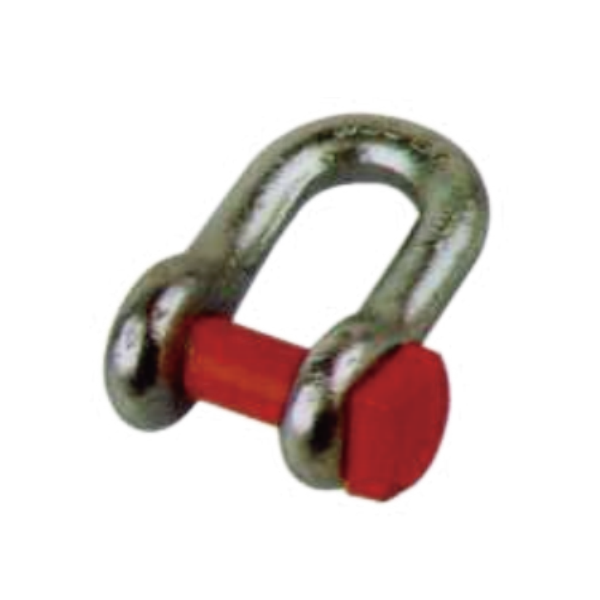 SQUARE HEAD PIN CHAIN SHACKLES
• Square Head Hole Pin Chain Shackles 
• Maximum Proof Load is 2 times the working load limit. 
  Minimum Ultimate Load is 6 times the working load limit. 
• Capacities 2 thru 35 metric tons. 
• Forged - Quenched and Tempered, with alloy pins.  
• Working Load Limit permanently shown on every shackle.  
• Hot Dip galvanized or self colored.  
• Fatigue rated.  
• Test and mill Certificates are available upon request.
Hot Dip galvanized or self- colored.
Hot dip galvanized coating is produced by immersing steel into molten zinc. The zinc alloys with the surface of the steel to create a protective barrier between the atmosphere and the steel. Hot dip galvanizing to be in accordance with ASTM A153/A153M, class B or equivalent.
Powder coating is applied with an electrostatic gun as a dry powder before being heat cured in an oven environment. 
Certification: Certification to world class standards is available upon special request at the time of order; American Bureau of Shipping, Lloyds Register of Shipping, Det Norske Veritas, American Petroleum Institute, RINA, Nuclear Regulatory Commission, and several other worldwide standards. 
From there, you can partner with a reputable rigging manufacturer , to determine the best type of shackles to use for your application. This will ensure that the design of the shackle and its Working Load Limit is adequate for the lifts you'll be performing. 
Dayu Rigging is the professional rigging hardware manufacturer We are mainly engaged producing shackles, hooks, turnbuckles, swivels, thimble… more than 20years.We can quote and fabricate sling assemblies or get you the individual slings and hardware that you need to put them together yourself. And We offer a full inventory of hooks, shackles, and other rigging hardware. 
We continue to innovate and expand our rigging portfolio to meet industry needs and give customers the products they need for their unique and   challenging applications.