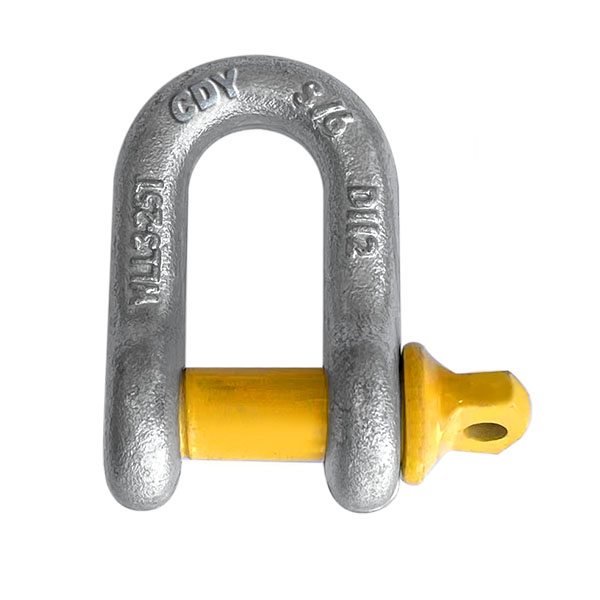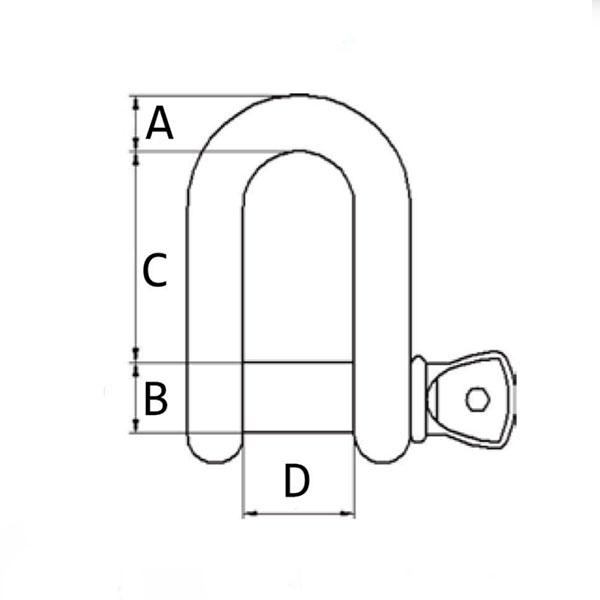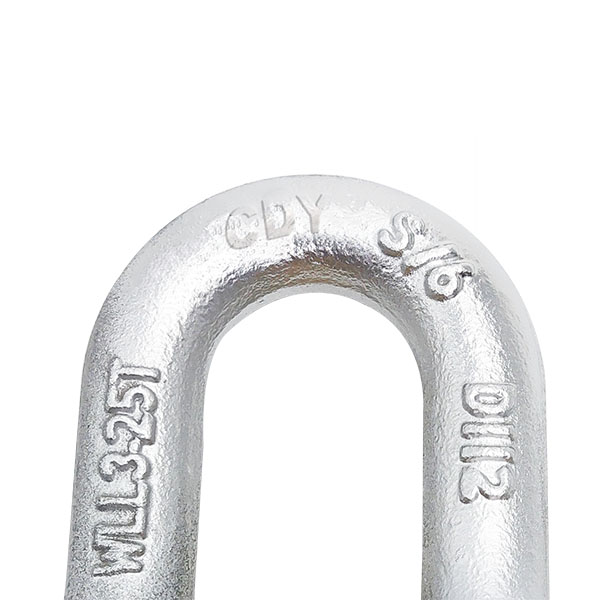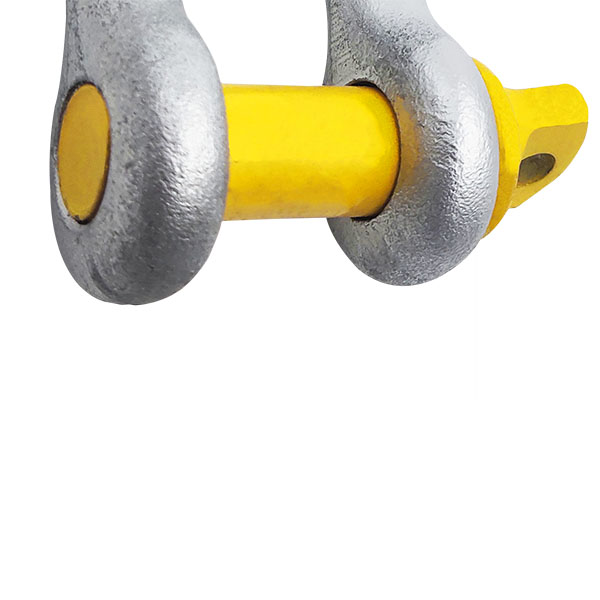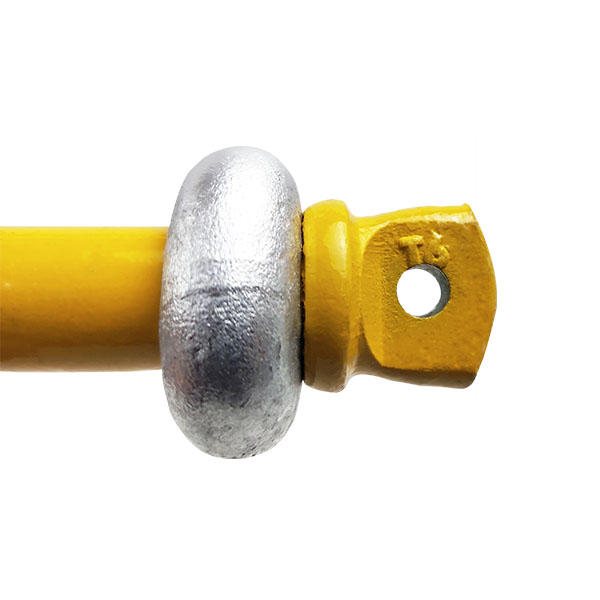 GRADE S D SHACKLES WITH SCREW PINS
• Screw Pin Dee Shackles 
• Conforms to AS2741-2002 manufactured from Grade "S" material 

  Complies with Federal Specification RR-C-271F Type IVB, Grade A, Class 2 
• All shackles undergo a stringent quality control process using ISO9001 and batch testing.
• Maximum Proof Load is 2.2 times the working load limit. 
  Minimum Ultimate Load is 6 times the working load limit. 
• Capacities 1/2 thru 55 metric tons. 
• Shackles are marked with WLL, Brand Name, Grade, nominal size, and Batch. 
  Pins are marked with T6.
• All shackles are batch marked for traceability from manufacture to point of sale.
• Forged - Quenched and Tempered, with alloy pins.  
• Hot Dip galvanized or self colored.  
• Test and mill Certificates are available upon request.