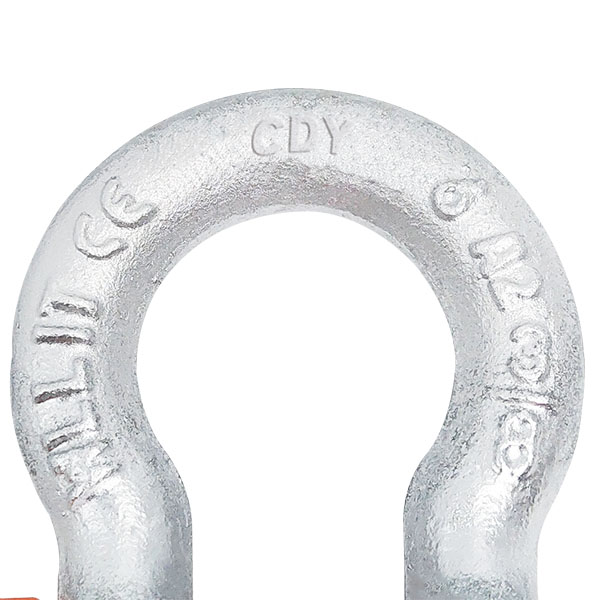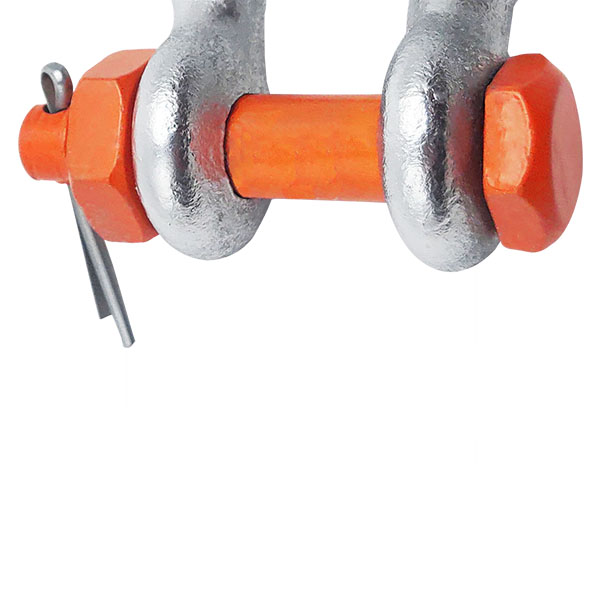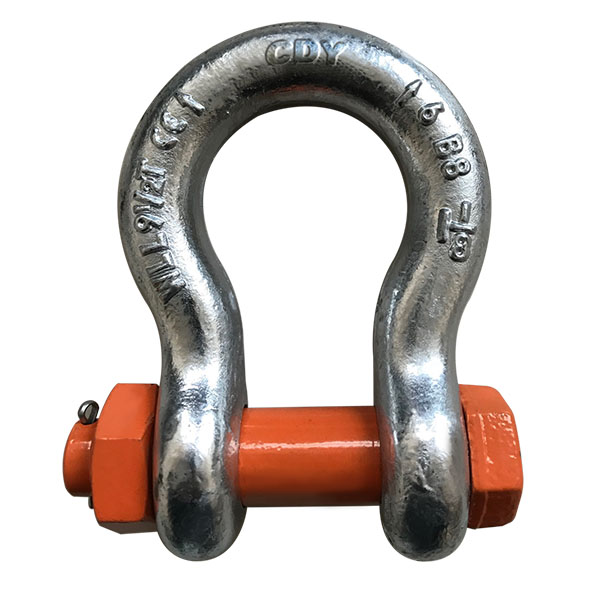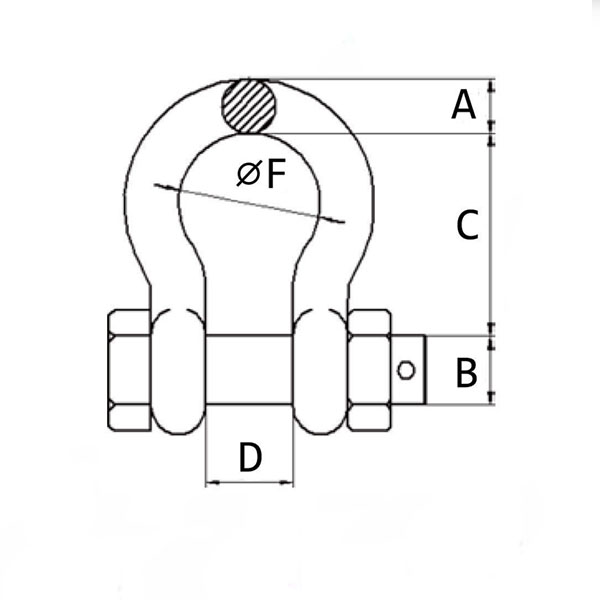 U.S. BOLT SHACKLES WITH SAFETY PIN Bolt-type anchor shackles with cotter pin
• G-2130 Bolt Type Anchor shackles with thin head bolt-nut with cotter pin.
• Meets the performance requirements of Federal Specification RR-C-271F
  Type IVA, Grade A, Class 3 
• Maximum Proof Load is 2.2 times the Working Load Limit, 
  with a minimum break force 6 times the working load limit. 
• Capacities 1/3 thru 150 metric tons. 
• Forged - Quenched and Tempered, with alloy pins.  
• Working Load Limit and grade "6" permanently shown on every shackle.  
• Hot Dip galvanized or self colored.  
• Fatigue rated.  
• Shackles can be furnished proof tested with certificates to designated standards 
  Charges for proof testing and certification available when requested at the time of order. 
• Shackles can meet impact requirements of 42 joules(31 ft-lbs) avg. 
  at -20 degrees C (-4 degrees F).